What is Rehabilitation Therapy for Pets?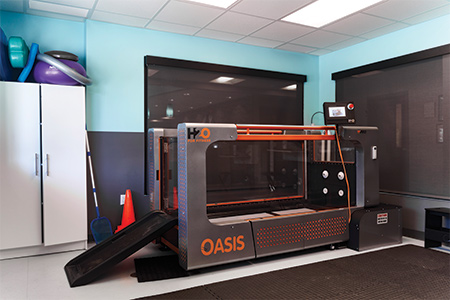 Rehabilitation therapy is a specialty in veterinary medicine involving one-on-one, hands-on work with your pet to help them regain their agility, ease their pain, increase their flexibility, strengthen their muscles, and improve their health. Rehab therapy uses tools like e-stim and various equipment, like an underwater treadmill.
This aspect of veterinary medicine includes diagnosing and managing pets with painful or movement-limiting symptoms involving the pet's neurologic and musculoskeletal systems. The therapies focus on regaining the highest level of function and quality of life possible. Harmony Animal Hospital has a certified animal rehabilitation veterinarian and rehab nurses who assist. If your primary care vet is elsewhere, we will work closely with them to coordinate your care. At Harmony, we can prescribe pain medications as needed and offer a wide range of therapies with a multi-modal approach that leads to the best outcomes.
Reduce pain. Ease healing. Increase range of motion and independence.
Why Do Pets Need Rehabilitation Therapy?
Harmony Animal Hospital's canine and feline rehabilitation center helps your pets recover with less pain, sooner, and with greater ease. Rehab therapies are done for three main reasons – to aid in recovery from surgery, illness, or injury; to enhance the performance of working dogs; and to ease discomfort and help with senior dog mobility and quality of life.
To help recovery from surgery, illness, or injury;

To enhance the performance of working dogs; and,

To ease discomfort and help with mobility in senior dogs.
Support Recovery from Surgery, Injury, or Illness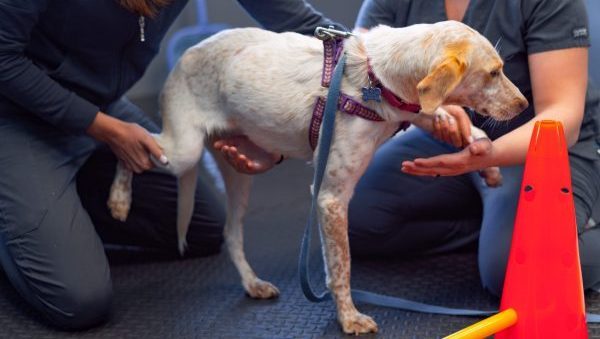 Post Operative Orthopedic Injuries
Knees & Patella
Back
Hip
Cruciate Ligament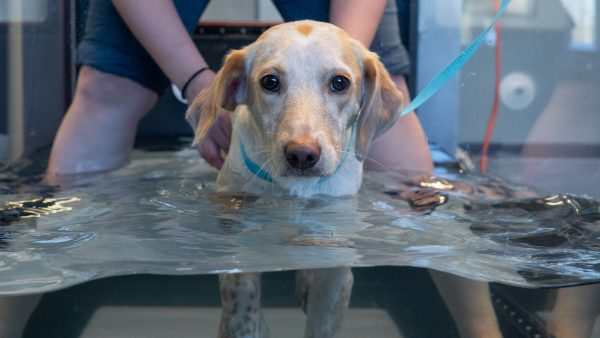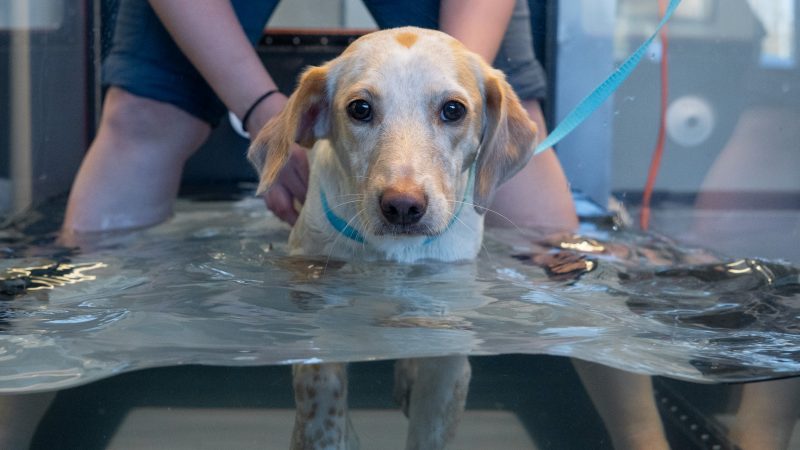 Illnesses and Conditions
Arthritis
Dysplasia
Hind End Weakness
Incontinence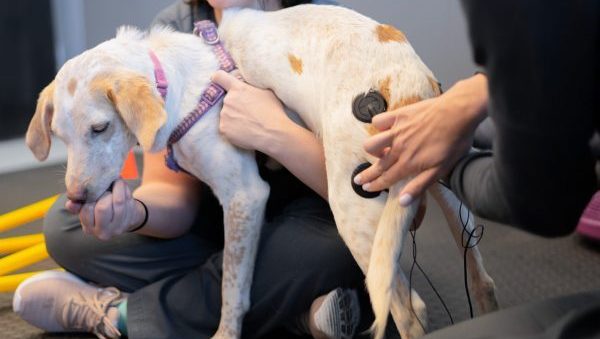 Degenerative Neurological Conditions
IVDD (

Intervertebral Disk Disease)

Wobbler Syndrome
Vestibular Disease
Enhance Performance of Working Dogs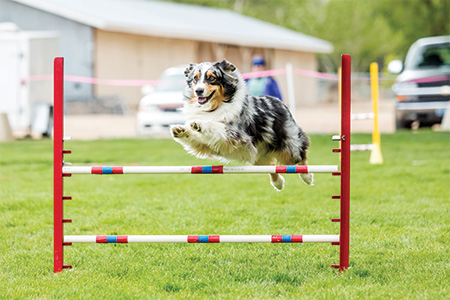 For Performance Dogs
Canine Agility
Flexibility
Endurance
Pain Relief
Weight Loss and Conditioning
Relieve Pain & Help Mobility in Senior Pets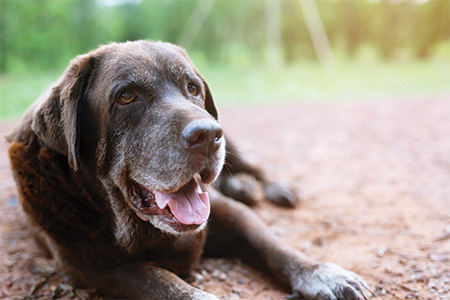 For Senior Pets
Arthritis

Walking

Hip pain

Hind End Weakness

Incontinence

Weight Loss
Pain Management
As in human medicine, good pain management for our pets is also necessary to speed healing. Pain is not only stressful and uncomfortable, but it can also impede the healing process. So managing your pet's pain goes hand-in-hand (or paw-in-paw) with our rehabilitation exercises. It is often the first step towards healing.
Traditionally, veterinary medicine has looked to prescription medications and strict cage rest to manage pain in animals. With advances in physical rehabilitation techniques in veterinary medicine, additional tools and approaches such as acupuncture, E-Stim, PEMF Assisi Loop and structured, controlled exercise plans have become an accepted—and proven—means of helping pets more fully and quickly recover from injury, surgery or chronic degenerative conditions. Our approach is to treat our patients using a wide range of treatment options.
Note, please do not give human pain medicines to your pets. Pets are not little humans. Always consult with your veterinarian before administering any medications.