Welcome to Harmony Pet Resort: Pet Grooming & Spa!
From simple shampoos to full-service spa days, you can rest assured that our experienced groomers will pamper your pet and provide the best pet grooming in Apex, NC. We pride ourselves on a fear-free environment for you and your pet. Our Pet Resort & Spa has a separate entrance from the hospital for your convenience.
Call us at (919) 323-8877 to book an appointment today!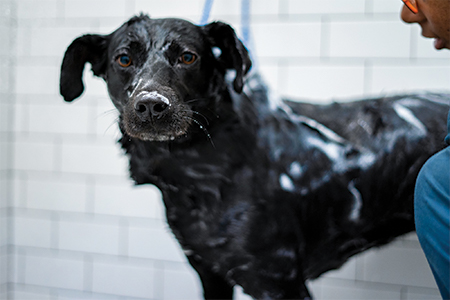 Dog & Cat Grooming

Keeping your pet clean is part of keeping him healthy. Baths can not only keep their coat looking good, but they can also help with a number of skin conditions. While it's perfectly fine to bathe your pet at home, sometimes the help of a professional is needed.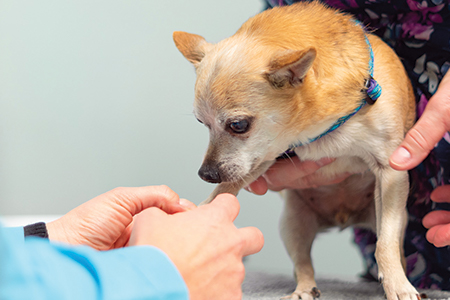 Pet Nail Trimming & Dremeling

Pet nail trimming should be part of your regular grooming and care. Ideally, you should start clipping a dog's or cat's claws when they are still a puppy or kitten so they get used to the sensation and are more likely to cooperate through the process.
Every dog needs routine care to stay healthy, clean and comfortable. Harmony Pet Resort & Spa's pet grooming in Apex, NC is a convenient, affordable solution for your dog's basic hygiene and grooming needs. We handle the regular care, like bathing and nail trimming, so you don't have to worry about it.
To reserve your grooming appointment, your pet will need to have an exam by a Harmony vet or be a current client with an exam within the past year.
Call us today to schedule your grooming reservation!
You may reach us at 919-323-8877 or

petresortspa@harmonyanimalhospital.net
.