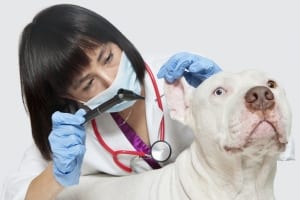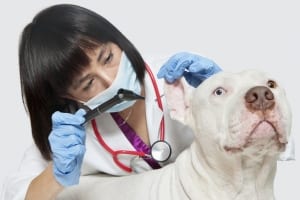 If you've been wondering "How can I find a great vet near me?" but coming up empty, the answer might surprise you: Google is your friend. Just Google "Vets near me," or "Great vets near me," or "Best vets near me."
With your search criteria including location, you'll have a good head start. Of course, finding vets from Google search results is just the first step.
After all, there are tons of things that go into picking the right animal hospital in Apex NC: .
from convenience of opening hours
ease of driving there to or from work, and to or from home
price for the services you use the most
expertise for the unexpected and emergencies
variety of services – can you rely on this hospital for all of your veterinary and pet care needs
Where do you go from there? Well, once you've come up with a list of nearby vets, it's time to narrow down your choices.
Make a List of Potential Clinics
Depending on where you live and how far you want to travel, your list could include just 2-3 vets or be full of names. The longer the list, the more questions you'll need to ask to narrow it down. Before making any calls, try reading reviews.  Yelp, Google+, and Angie's List are all great sources for this; furthermore some clinics may even have a page on their site with posted reviews as well.  See what other people have said and how your expectations and needs might match up to theirs.
When it comes time to make phone calls, a good place to start is to ask about the clinic's hours of operation. You want a vet that will be available after you finish work and on the weekends. Emergency hospitals that operate 24/7 are great, but they can be expensive and are not always necessary – but you do need to make sure the clinic will accommodate you if you can't come in the middle of the business day.
Next, ask for a list of their services. These should be listed on their website as well, but it never hurts to confirm. The more services the clinic offers, the better – otherwise you'll end up getting lots of referrals to larger clinics every time your pet needs specialized services or even surgery. At a minimum, you want a vet clinic like Harmony Animal Hospital in Apex, NC that offers in-house blood testing, a pharmacy and diagnostic services such as x-rays and ultrasound.
Dig Deeper for Specialized Services
If you're searching for very specific types of treatment or diagnostic equipment, your first questions should focus on that. For example, if you want a traditional vet who also offers acupuncture, your search will certainly be a lot narrower than if you're just looking for a general vet clinic. Other specialized services to ask about include nutritional counseling, herbal therapies, laser therapy and rehabilitation, dentistry and senior care. Plus, you might want to ask about end of life care/counseling and more common services such as grooming and nail trimming.
While your vet of choice doesn't necessarily have to offer everything, having all these services in one place can be highly convenient and make treatment easier, as vets can see your pet's entire health history and make recommendations based on past treatment.
Other Questions to Ask
Once you've covered the basics and narrowed down your choices to just a few options, here are a few other things you can ask:
What services don't you offer? For example, the clinic might not offer MRI testing or pet dentistry. If that's the case, ask what happens when you need those services. Where will you be referred to and how's the working relationship of the clinic with that larger hospital?
Who else works at the clinic besides the vets? Ideally, you want a staff that includes vet techs and assistants. They are the ones who provide daily and support care, so it's important that they are well-trained and qualified.
In the end, remember that a good vet is not only one who will offer the services you need, but also one that makes you and your pet feel comfortable.  You should feel like your concerns are being heard, communication is easy and recommendations are clear. Above all, you want a vet whose treatment philosophy matches yours. This often means personalized and compassionate care, where the vet takes an individual interest in your fur-baby and gets to know both of you closely.