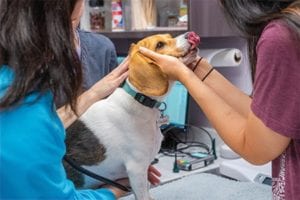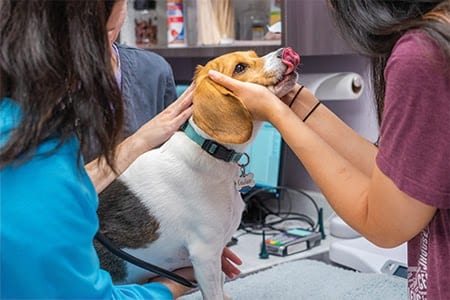 If you've been wondering "How can I find a great vet near me?" but coming up empty, the answer might surprise you: Google is your friend. Just Google "Vets near me," or "Great vets near me," or "Best vets near me."
Of course, finding "vets near me" from Google search results is just the first step. After all, there are tons of things that go into picking the right animal hospital in Apex NC. But start with the search results.
Make a List of Potential Veterinary Clinics
Depending on where you live and how far you want to travel, your list could include just 2-3 vets or be full of names. The longer the list, the more questions you'll need to ask to narrow it down.
You may find it helpful to use a spreadsheet, or an online document, or maybe you prefer using pen and paper. Putting your notes in a table format so you can compare the clinics easily is helpful. List the names, the phone number and the location. You could even check the distance to your home and office and note the miles.
With your list in hand, it's time to find out about these vet clinics and hospitals nearby so you can narrow down your choices.
What to Consider When Choosing a Vet
There are so many things to consider, most of them specifically related to you, your family, your lifestyle, where you live and work:
Convenience from where you live
Hours of operation that work with your schedule
Ease of driving there to or from work, and to or from home
Prices for the services you use the most
Specialty care that your pet needs
Expertise for emergencies and unusual issues
Range of of services
To sum it up, you're looking to answer this question: "Will this vet hospital near me be one I can rely on for all of my veterinary and pet care needs?"
Compare the Vets Near You
Read the Reviews
Before making any calls, try reading reviews.  Yelp, Google, and Facebook are all great sources for this. Many clinics have a page on their site with posted reviews or testimonials for you to scan.  See what other people have said and how your expectations and needs might match up to theirs. No one vet can please every person all of the time, so note how the vet responds to any complaints, and if they sound reasonable and fair. You could note your impression of how happy their clients are with stars or hearts or points.
Visit their Websites
There is a lot you can pull from the websites. Hours of operation: you want a vet who will be available after you finish work and on the weekends. Emergency hospitals that operate 24/7 are great, but they can be expensive and are not always necessary – but you do need to make sure the clinic will accommodate you if you can't come in the middle of the business day.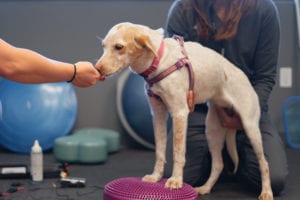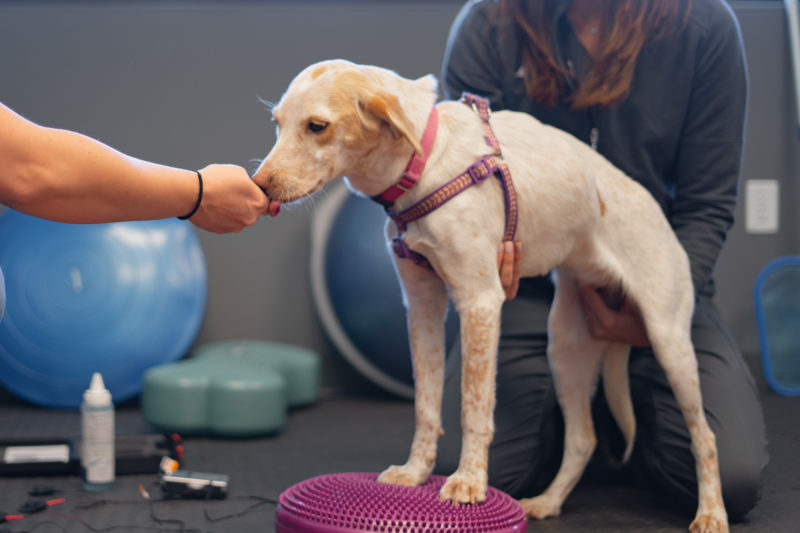 You can also learn about the vet's services on their website. Looking at what they offer you may have some questions that you can note on your pad or online notes for when you start calling the different clinics or hospitals. The more services the clinic offers, the better – otherwise you'll end up getting lots of referrals to larger clinics every time your pet needs specialized services or even surgery. At a minimum, you'll want a vet clinic like Harmony Animal Hospital in Apex, NC that offers in-house blood testing, a pharmacy and diagnostic services such as x-rays and ultrasound.
When you've taken notes on the clinics in your list, and listed most of the areas that you're interested in, it's probably time to start calling.
Call the Nearby Vets
With your handy list that already has the phone numbers beside the clinic names, start calling and be sure to have a way to take notes. If you're considering just two clinics, you might not need them, but if you're comparing 5 or 7, notes will help you keep them straight.
Notice how they greet you. How they answer your questions. If they are welcoming. If they have a way for you to get more familiar with their veterinary hospital. During the Covid-19 pandemic, many hospitals had to restrict entry and adopt parking lot registration to keep everyone safe – so depending on when conditions become safe, you may have to postpone your in-hospital visit.
Ask about Their Specialized Services
If you're searching for very specific types of treatment or diagnostic equipment, your first questions should focus on that. For example, if you want a traditional vet who also offers dentistry, your search will certainly be a lot narrower than if you're just looking for a general vet clinic.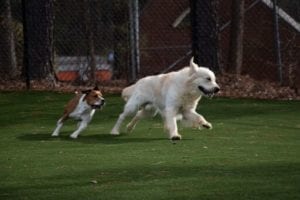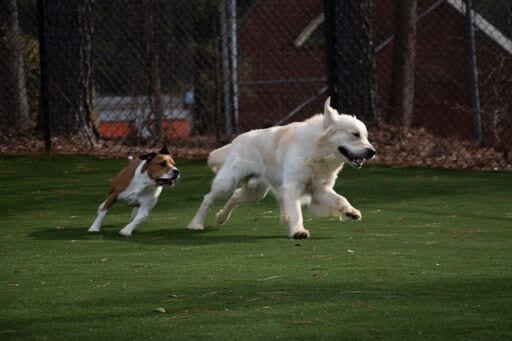 Other specialized services to ask about include laser therapy and rehabilitation, dentistry and senior care.
Plus, you might want to ask about pet boarding, dog day care, and more common services such as grooming and nail trimming.
While your vet of choice doesn't necessarily have to offer everything, having all these services in one place can be highly convenient and make treatment easier, as vets can see your pet's entire health history and treat most issues that arise.
Other Questions to Ask
Once you've covered the basics here are a few other things you can ask, and you may have some more of your own to add:
In what situations does the hospital refer out to other specialists? Where do they refer?
What pet insurance do they accept? Do they sell pet insurance?
What support services and resources do they offer for end of life care?
Do You Feel at Ease?
In the end, remember that a good vet is not only one who will offer the services you need, but also one who makes you and your pet feel comfortable.  You should feel like your concerns are being heard, communication is easy, and recommendations are clear. Above all, you want a vet whose treatment philosophy matches yours. This often means personalized and compassionate care, where the vet takes an individual interest in your fur-baby and gets to know both of you closely.
Making the Cut
By now, hopefully one or two of the vets you called will stand out, so you can focus on which of the few are the best for you.
We recommend that you drive-by, see what the facility looks like, how much parking there is, and if getting to to the parking lot is easy.
Finally, you'll have to try one your choices. You can't always tell, even if you've done your homework, which one will feel right. But you'll know it if the one you picked isn't right for you, and then you try the next one.
Fortunately, the Apex, Cary, Raleigh area has many veterinarians, so you will have plenty of choices. We hope you've found this summary helpful as you seek your other family doctor.
Want to Consider Harmony Animal Hospital?
Click these links for our hours of operation and our contact page. Read about our veterinarians and our vet tech and assistants. Many of our pet-owners have shared their experiences with us. We strongly recommend regular dental care for pets. Find out more about our emergency care. We also offer nutritional counseling as well as rehabilitation therapy. (You can read about our Covid-19 protocols and updates.)
We look forward to answering your questions and hope to welcome you and your pet. Our office number is (919) 303-3456.