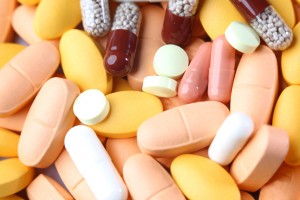 Doctors have been warning people about the dangers of online pharmacies for years, but here's something you might not have considered: buying pet medication online can be just as dangerous as shopping for human medicine.
Of course, not all online pharmacies are fakes or sell low-quality products. Unfortunately, it's very hard – if not impossible – to tell which ones are reputable sellers and which ones could be putting your pet's life at risk.
According to the FDA, many illegal online pharmacies operate by breaking Federal, State, and international laws. This could mean anything from selling counterfeit products to storing and distributing expired or outdated products — or even selling mislabeled or contaminated drugs. In fact, because illegal online pharmacies bypass federal laws, there's no way to verify how the products for sale were stored either, so there's a risk of too high/too low temperatures or humidity affecting the drugs. In addition, counterfeit drugs could contain ingredients in incorrect amounts – either too low or too high compared to what the label claims. This could be either ineffective or dangerous, depending on the amounts the product contains.
The FDA website also points out that many online pharmacies "make fraudulent claims, dispense prescription drugs without requiring a prescription, and sell expired drugs." This is important to keep in mind because many manufacturers void their warranty if you buy their product online rather than directly from a veterinarian. Why? Because companies know products sold online are sometimes expired or mishandled, and this can have serious effects in the outcome of your pet's treatment. As a result, shopping at online pharmacies can leave your pet exposed to dangers but also leave you without recourses if you need help.
Red Flags to Watch Out For
Perhaps one of the most obvious red flags is that many online pet pharmacies that will let you buy veterinary prescription drugs without a prescription. Many online pharmacies get around this requirement by stating that they will "evaluate" your pet before selling you the product. However, this evaluation usually consists of asking you a few questions through an online form. This cannot be used as a replacement for an actual consultation with a veterinarian and should always be a sign that something is amiss.
Another danger sign? International pharmacies that claim they can ship products that are not approved in the US to a US-based address. This is not only illegal but it's also very dangerous, as drugs that haven't been approved by the FDA cannot be guaranteed to be safe. In addition, these drugs are usually riddled with side effects that should be closely monitored by a veterinarian to ensure your pet's safety during treatment.
What About Common Drugs?
Just because you're buying well-known drugs doesn't mean you're always safe when buying at a pet pharmacy online. Why not? Because professional involvement is usually key to safety with certain medications. A good example of this is non-steroidal anti-inflammatory drugs (NSAIDs), which are often used on pets with arthritis or other chronic condition to treat both inflammation and pain. While quite effective, NSAIDs can be dangerous and cause serious damage to the liver. To prevent problems, a vet will usually order a series of blood tests prior to prescribing NSAIDs. This will confirm that your pet is healthy and able to take these drugs without potentially deadly side effects. In addition, pets on NSAIDs should be regularly monitored to ensure their livers stay healthy throughout the duration of the treatment.
Then there's the problem of drug interactions. When you get medications through your veterinarian, they are more aware of all of the different medications your pets may be on and how they can possibly interact with each other.  For instance, you should never give a NSAID if the pet is already on steroids – when you're buying pet medication online you have no way of knowing the possible interactions for your pet's personal history.
How to Order Online – Safely
If you prefer to order your pet medications online, it's entirely possible to do so safely. Visit VetSource, our vendor for all things pets that offers home delivery of the products recommended by our veterinarians. You can choose from hundreds of products including:
Quality prescription medications
Tick, flea and heartworm preventatives
Chronic medications
Specialty pharmaceuticals
Leading nutrition products.
If you need frequent pet medications, it's possible to sign up for automatic shipments to schedule regular deliveries if necessary.