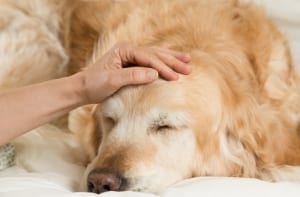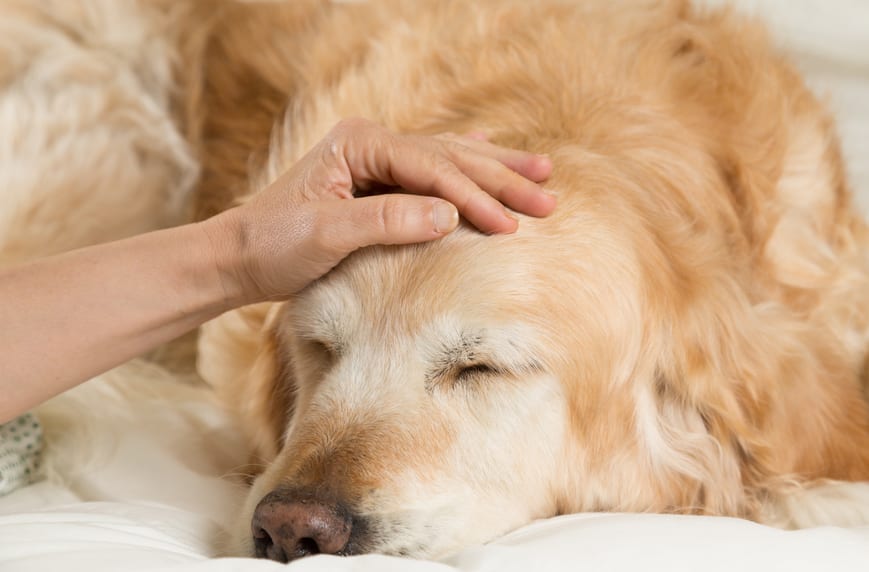 An outbreak of canine influenza (CIV) in North Carolina has been confirmed by the NC Department of Agriculture and Consumer Services. As of July 16, 2015, a total of 3 confirmed cases of canine influenza had been reported to the Department, with an additional 200+ presumptive cases of the disease being treated by veterinarians in western and central North Carolina. Although most cases of CIV have been reported in the Asheville area, additional reports have come in from Winston-Salem and Greensboro.
Here are the basic facts about canine influenza and how a CIV infection can affect your beloved pets.
What is Canine Influenza?
This is a highly contagious illness with a low mortality rate. Approximately 80% of dogs that are exposed to CIV can become ill because of the disease, and it has many of the same symptoms as flu viruses that affect human beings. Fortunately, the mortality rate for CIV is less than 10%, although the disease can leave pets vulnerable to secondary bacterial infections and pneumonia.
Here are the symptoms of canine influenza; if your dog is showing any of these symptoms, it's a good idea to schedule a veterinary appointment to test for and, if necessary, treat CIV:
Runny nose and/or eye discharge:
Dogs who are ill with CIV often have thick nasal discharge and excess mucus, and in some instances, greater than normal eye discharge. If your dog has a runny nose or excess eye discharge, you may wish to schedule an appointment with your veterinarian.
Many dogs with CIV suffer from fits of coughing and sneezing. This can lead to misdiagnosis of the disease, as the coughing can mimic the common illness known as "kennel cough."
Dogs with CIV often develop fevers. The mild form of the disease often leads to low-grade fevers, but some dogs develop severe cases of CIV that are accompanied by fevers in excess of 104 degrees.
Lethargy and loss of appetite:
As with many other canine diseases, dogs suffering from CIV often experience a loss of appetite and are lethargic.
Fortunately, most dogs that contract CIV recover fully after 2-3 weeks of illness. However, during that time, it is essential to limit your dog's contact with other animals.
Although CIV does not affect human beings, one strain of the virus can also infect cats, ferrets, and guinea pigs, so if you have an animal in your home with symptoms of CIV, it's critically important to limit your pet's contact with other animals to avoid transmission of the disease.
Spreading the Illness
Canine influenza can infect dogs of any age, and it is the most contagious during the first 2 to 4 days after infection. Early detection of CIV (within the first 4 days of infection) can be done by a throat swab test, although the most reliable testing method is a 2-phase blood test, with one sample taken during the first week of illness followed by a second test 10-14 days later.
There are several ways that CIV can spread, and being aware of these can help North Carolina pet owners limit the risk of their animals coming into contact with the illness.
Direct contact between infected and uninfected animals.
Nearly all dogs that come into contact with CIV become infected with the virus, and 80% of them get sick if they contract the virus. As a result, the NC Department of Agriculture and Consumer Services has asked all facilities that shelter and confine dogs to review their intake, isolation, sanitation, veterinary care, and other disease prevention protocols to assure that facilities that serve dogs are aware of how to detect and prevent transmission of CIV. The Department of Agriculture and Consumer Services recommends that pet owners consider limiting contact between their pets and other dogs at communal spaces like dog parks.
Contact with contaminated surfaces.
Dogs infected with CIV can transmit the virus to others by way of contaminated food and water bowls, leashes, collars, and other items that come into direct contact with the infected animal. To prevent spreading the disease, sanitize items that have been used by dogs that may be affected by canine influenza.
Humans moving between dogs with CIV and dogs that are not infected.
Although the CDC has never received a report of a human being becoming infected with CIV, people who come into contact with infected dogs can carry contamination to other dogs. It is extremely important for pet owners, kennel staff, veterinary practitioners, groomers and others who come into contact with animals to be aware of the risk of spreading CIV and to take appropriate sanitation measures to keep the virus from spreading, such as hand-washing and sanitizing items that may have come into contact with a dog with CIV.
Strains of CIV
There are 2 strains of CIV that have occurred in the United States – H3N8 and H3N2. The current outbreak of canine influenza in North Carolina is thought to be the H3N2 virus, and 2 confirmed cases of the disease are this particular strain.
H3N8 is the second known strain of CIV, and it was first reported in the U.S. in 2004. Some of the North Carolina CIV cases may be this strain as well. In 2015, there was an outbreak of H3N2 in Chicago, which was the first confirmed incidence of the strain in the United States.
Although there is a vaccine for H3N8, there is no vaccine for H3N2 at this time, so consult with your veterinarian if you are considering whether or not a CIV vaccination is appropriate for your pet.
Given that H3N2 is new to North America and H3N8 is uncommon, it's extremely important to bear in mind that most dogs in the United States have no immunity for either strain of the disease and are likely to become ill if they come into contact with the virus. This is particularly true for puppies and dogs that are immune-compromised, such as elderly or senior dogs, pregnant dogs, and animals with other illnesses.
Complications of CIV
It's important to note that most fatal cases of CIV are caused by pneumonia. If you have any concern that your dog is sick with CIV, scheduling an appointment with your pet's health care provider is an important step to take. Although there is no cure for the disease, there are treatments that can reduce your pet's risk of secondary infection, discomfort, or ongoing health issues as a result of the disease.
In general, canine influenza is a lot like the seasonal flu that affects humans. For most people, getting the flu means feeling sick for 2-3 weeks but it is not life threatening. However, for those with other health concerns, the flu can be life-threatening. Also like influenza viruses that affect people, the best treatment for CIV is prevention. In the coming weeks, North Carolina pet parents, kennel owners, doggy daycare providers, and veterinarians are encouraged to work together to limit the spread of the disease to whatever degree possible.