Jodi Reed, DVM
graduated from University of Florida College of Veterinary Medicine in 2001. After completing a rigorous internship in veterinary medicine, surgery and critical care in West Los Angeles, she practiced in Redondo Beach, CA for a year, before moving to Apex in 2003. After practicing for eight years and working at several different clinics she dreamed of owning her own animal hospital…which is now a reality! We opened Harmony Animal Hospital in May 2009…
Read More
Eve Boggs, DVM,
graduated from the University of Georgia College of Veterinary Medicine in 2003. She continued with training in acupuncture from Chi institute in 2005 and in 2009, she received further training in food therapy. Not surprisingly, Dr. Eve has a particular interest in alternative & Eastern medicine which complements her education and experience in conventional…
Read More
Laura Gaylord, DVM,
graduated from North Carolina State University College of Veterinary Medicine in 1996. While in school, she was inducted into the Phi Zeta Honor Society (top 5% of her class) and received awards for proficiency in Small Animal Internal Medicine and Radiology. Since graduation, she has practiced in North Carolina for 18 years, including the management of a wellness and rehabilitation practice for the last several years….
Read More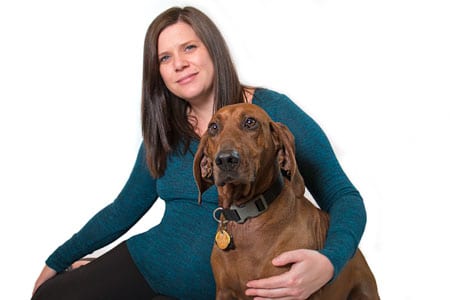 Kiley Daube, DVM
graduated from the Virginia-Maryland Regional College of Veterinary Medicine Veterinary School on the Virginia Tech campus in 2011. Afterwards, she completed an internship in small animal medicine, surgery, and emergency medicine at a private practice referral center in Fairfax, VA and then a specialized internship in Oncology at the University of Pennsylvania's Veterinary School in Philadelphia, PA.….
Read More
Kevin Wilson, DVM
Kevin Wilson, DVM graduated Magna Cum Laude from the Oregon State University College of Veterinary Medicine in 2001. After graduation Dr. Wilson worked as medical director of a large general and emergency practice in Seattle for 15 years. He developed special interests in Ultrasound, Internal Medicine, Dentistry and working K9 medicine although he enjoys all aspects of the job!….
Read More